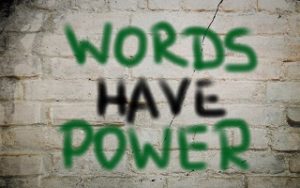 A prayer rug lay on the wooden floor in front of the altar/table of our church this past Sunday. The rug was a memorial to the 50 murdered by a right wing terrorist while they were praying in two mosques in Christchurch, New Zealand on March 15. Following the attack, New Zealand's Prime Minister Jacinda Arden wore a headscarf proclaiming an attack on Muslims is an attack on all New Zealanders.
Since 2010, terror by Jihadists has claimed 554 in the West (Western Europe, North America, Australia and New Zealand). Since 2010, terror has claimed 220 lives by right-wing terrorists (The Economist, Mar 23-29, p. 11).
Each attack is justified by the perpetrator as self-defense essential to saving "one's own" people or faith. Each attack is born out of fear of the other, fear of difference.
The prayer rug at LCM is intended to help demystify its use. Prayer rug usage by Christians predates their use by Muslims. "There is much in modern Muslim practice which would have been familiar to seventh-century Christians, and which is likely to have been borrowed from the Christian practice which Muhammad observed: the fast of Ramadan has the intensity of early Christian observance of Lent, and the characteristic prostration of Muslim prayer was then normal in the Christian Middle east. Prayer mats, still one of the most familiar features of the mosque today were extensively used by Christian monks as far apart as Syria and Northumbria or Ireland before the coming of Islam" (Daimaid MaCulloch Christianity The First Three Thousand Years p.258).
Christians who prostrate themselves during prayer are imitating Jesus when he went to the Garden of Gethsemane to pray. "And going a little farther, he threw himself on the ground and prayed, "My Father, if it is possible, let this cup pass from me; yet not what I want but what you want" (Matthew 26:39). The Christian praying in a prostrated posture places the forehead and two fists on the ground forming the trinity. The rug is used to protect the one praying from getting wet or dirty.
A search through the Bible reveals many different postures appropriate for prayer: sitting: 1 Chronicles 17:16-27; standing: Mark 11:25; walking: 2 Kings:35; bowing: Psalm 72:11; with hands up: 1 Timothy 2:8; kneeling: Luke 22:41; prostrate: Matthew 26:39.
The murder of the 50 in the mosque in New Zealand was carried out by a paranoid and self-righteous individual filled with resentment. He feared "non-whites" were replacing his heritage. But the attack in New Zealand was an attack on our family, on our Abrahamic cousins. As Prime Minister Arden rightly said, the attack was on all of us.
Words matter. When we speak disparagingly of our Abrahamic cousins, even in innocent jest, our words may be interpreted by another in ways we didn't intend. The times demand we embrace a renewed sensitivity towards another who is different from us, different in culture, race, religion, economic situation or sexual orientation. An otherwise mild or innocently intended remark said in jest may encourage a listener to violent behavior.
"Death and life are in the power of the tongue, and those who love it will eat its fruits," we read in Proverbs (18:21).  Words we speak need to be words of wisdom and understanding, words that build up, not words that tear down.
Jesus was direct when he said, "How can you speak good things, when you are evil?  For out of the abundance of the heart the mouth speaks, the good person brings good things out of a good treasure and the evil person brings evil things out of an evil treasure" (Matthew 12:34-35).
Careless, thoughtless words, Jesus is saying reveal what is in one's heart. "I never meant it" does not free us from responsibility for words spoken. Heed therefore the advice of St Paul in his letter to Timothy, "…. set the believers an example in speech and conduct, in love, in faith, in purity" (1st Timothy 4:12). If disparaging words, words that tear down instead of build up another come from your lips, check your heart.