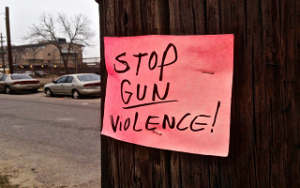 A conflict arose in Corinth over this question: Is a Christian permitted to eat meat sacrificed to an idol?  Sacrificed meat was plentiful, the best cuts and affordable. But some reasoned eating the sacrificed meat would be a tacit endorsement of the pagan gods to which the sacrifice was offered.
Paul addresses the conflict, reminding his readers, "No idol in the world really exists," and that "There is no God but one" (1st Corinthians 8:4).
However, Paul continues, the conscience of some Christians is weak. So if eating meat "destroys" the "believer for whom Christ died," if my eating meat "is the cause of another failing, I will never eat meat, so that I may not cause one of them to fail" (1 Corinthians 8:13).
The Council of Jerusalem meeting in the year 48 AD followed St. Paul's counsel, affirming this practice of self-denial. The Christian, it reasoned, is to set aside personal rights for the sake of maintaining unity in the body of Christ. If a "weaker" brother or sister is in danger of falling into sin, that individual's spiritual growth takes precedence over any personal preference of another. Eating meat sacrificed to idols isn't wrong, in and of itself, yet for the sake of the spiritual health of another, Paul and the Jerusalem Council urged restraint, encouraged self-denial.
My mother subscribed to St Paul's advice. She disallowed the use of the words "Gee," "Gosh," or "Darn" because each were derivatives of a forbidden word that took the Lord's name in vain.  In and of itself, use of the words was not wrong, but to use them, my mother reasoned, could lead another to sin, to "taking the Lord's name in vain."
The Supreme Court declared the Second Amendment to the Constitution guarantees the right of an individual American to keep and bear arms (District of Columbia v. Heller). Senator John McCain called the Court's ruling "sacred, just as the right to free speech and assembly." Some own guns for security, some for hunting, some for sport and some just because they like guns. Gun ownership in and of itself is not wrong.
A brother used this freedom to seek revenge for losing his job. He used his hand gun to kill five people at the Henry Pratt Company in Aurora, including Josh Pinkard, a husband, father of three and a colleague and friend of my nephew. This brother, the shooter, was weak, as was the 21 year old brother (and member of an ELCA church) who walked into a Bible study at Emanuel African Methodist Episcopal church in Charleston, South Carolina on June 17, 2017 and killed eight worshipers. Since the killings at Parkland on February 14, 2018, 1200 children have been killed by guns, more than 80 were under 3 years of age. Somehow we must come together to address this affliction.
There are more guns than people in the United States, according to Christopher Ingraham (Washington Post, June 19, 2018). A Harvard School of Public Health study concluded, "Where there are more guns, both men and women are at a higher risk for homicide, particularly firearm homicide" (Swedler DI, Simmons MM, Dominici F, Hemenway D. Firearm prevalence and homicides of law enforcement officers in the United States. American Journal of Public Health. 2015).
A CDC study reminds us, "Competence in judgement is always compromised under stress" (Kathleen M. Kowalski and Charles Vaught). My judgement, I confess, is informed by stress, the death of my godmother in a hunting accident, the shooting death of my friend George Ware while being robbed, and the shooting death last Friday of my nephew's friend. My judgement may be compromised.
But the question must be asked, can we make changes to a world in which parents send their children to school or see them off to a theater fearing an active shooter, a world where "active shooter" drills are necessary and common practice in our public and private schools; a world where children watch parents go to work fearing an active shooter in the work place?
What if we applied St. Paul's advice to the crisis of gun violence and asked the question, "Is a Christian permitted to own a gun?" The answer to that question is "yes." But, what if Christians agreed that for the sake of the weak in our midst, took the side of responsibility to a weak brother or sister? Change would not come over night, but such an agreement amongst Christians might give light to the end of the tunnel of gun violence currently cursing our nation.
Can we as members of LCM prayerfully discuss ways to help our weak brothers and sisters as together we address the crisis of gun violence? Or must our next step be "active shooter" drills at church?
Can we borrow and rework the words of St. Paul from our Bible and affirm: If my eating meat "is the cause of another failing, I will never eat meat, so that I may not cause one of them to fail" (1 Corinthians 8:13).