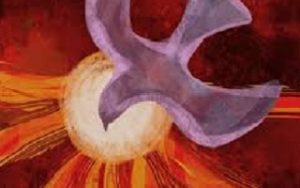 Confirmation Sunday at LCM is May 19 when the students who have completed three years of instruction will affirm their faith in the "Affirmation of Baptism" rite. The congregation participates, making a promise: "People of God, do you promise to support these sisters and brothers and pray for them in their life in Christ?" All present reply, "We do, and we ask God to help and guide us."
During the rite, each student will read their prepared faith statement. Listen carefully, each has worked long and hard developing their statement.
If asked for a faith statement, what would you write?
These suggestions have been given to the students:
Select a favorite Bible verse or story (a parable of Jesus, the story of Jesus' birth, the events of Holy Week, the walk to Emmaus, the story of creation, the story of Job). Write about the time and place the story was heard: at home, in church, in Sunday School, in a youth group setting. Next, retell the story in one's own words focusing on a special word or phrase. Answer these questions: "What does this verse or story say to the student? What does this verse or story say about life? How will this verse or story shape one's own life? Can this verse or story be important in the life of a friend?" Additional questions that can be addressed in a faith statement include, "What do I have to offer others to help them grow in their faith and relationship to God? How will I serve my church? Who in my life has inspired my faith? How?"
The students are reminded that there is no correct way to write a faith statement; faith is an expression of one's own relationship to God and each statement will illustrate how faith has been shaped and how one anticipates life to be shaped by faith.
Faith is a life-long journey and a faith statement written today is not a final document, rather it is a snapshot of faith at this moment along life's journey.
On Confirmation Sunday, each student will be asked this question, "Do you intend to continue in the covenant God made with you in holy baptism: to live among God's faithful people, to hear the word of God and share in the Lord's Supper, to proclaim the good news of God in Christ through word and deed, to serve all people, following the example of Jesus, and to strive for justice and peace in all the earth?"
Each will be asked to reply, "I do and I ask God to help and guide me."
Thank you to all who support LCM in prayer and gifts of time and money. Your gifts make possible Sunday School, youth ministry, VBS, musical opportunities, Confirmation instruction, worship and a faith community and staff, all vital to faith development for our young people.