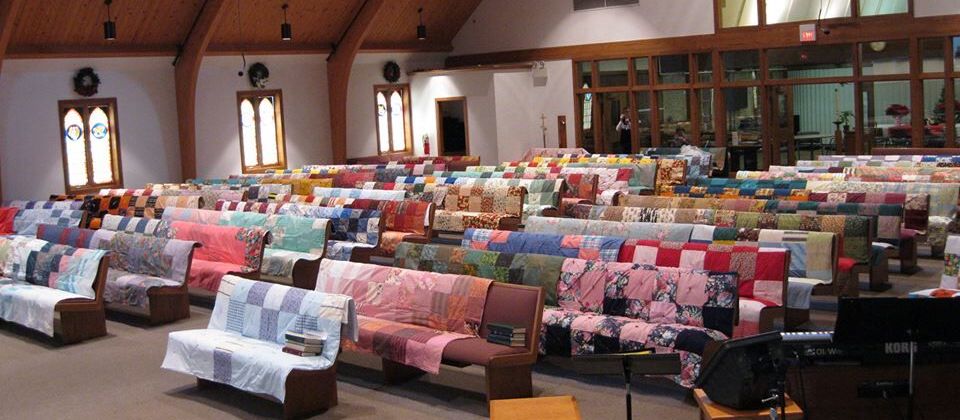 The Quilting Bees gather on Thursday mornings from 9:30 to 11 am to design quilts, laugh and enjoy fellowship together.
They donate their quilt creations to the Midwest Shelter for Homeless Veterans in Wheaton, DuPage Convalescent Center, Lutheran World Relief, and other charity groups. They also sell their quilts, most notably to members and friends of the church in a fall sale: for three weekends in mid-October the quilts are displayed on the church pews, and it is a sight to behold! They make beautiful Christmas gifts – if you can part with them! All proceeds from sales are used to purchase material and supplies to make more quilts.
The Quilting Bees take donations, too. Sheets are always needed! Twin, full, queen and king size are all appreciated, as they are used for the quilt backings. They can also use material that is suitable for cutting into 10 ½" squares for making the tops of the quilts. Drop your donation off in the church office or in the blue container marked "Quilters" on the floor outside the office in Fellowship Hall.
The Quilting Bees would love to have new quilters; you don't even have to know how to sew! If you have any questions or would like to join, contact Jan Froehlich at 630-668-1685.