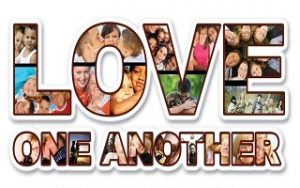 "I'm childless," complained Abram to God, lamenting he had no family. So God brought a fussing Abram outside and said, "Look toward heaven and count the stars, if you can count them…So shall your descendants be" (Genesis 15:5).
Those words from Genesis were read last Sunday reminding us children of Abraham, that we have as many cousins as there are stars in the heaven.
Congressman Raja Krishnamoorthi retold this story from Genesis, speaking at a vigil in Villa Park last Sunday evening: "Today we are all Muslims, today we are all Christians, today we are all Jews, today we are all Hindus, today we are all Sikhs, today we are all human beings." He was speaking to people gathered at the Islamic Foundation in Villa Park mourning the death of 50 Muslims killed while in prayer in New Zealand. Words of comfort were also spoken by religious leaders of the Muslim, Catholic, Protestant, Jewish, Mormon and Sikh faith and by the DuPage County Sheriff, by Congressman Sean Casten, and by many other DuPage County elected officials.
The New Zealand attacker embraced a white nationalist theory described in a manifesto he released entitled, "The Great Replacement." Immigration, he believes, will eventually cause the white race to disappear. His attack was against two mosques in New Zealand and every Muslim the world over.  He claimed inspiration from the killer who opened fire in Mother Emmanuel AME Church in 2015 killing 9 in prayer and Bible study, and by a Norwegian terrorist who carried out a mass shooting in 2011 killing 77.
The attack in New Zealand was an attack on our family, an attack on our Abrahamic cousins.
We cannot think of this as a "lone wolf attack," writes Kathleen Belew, "These aren't individual errant madmen. They are political actors who understand what they're doing to be motivated and purposeful. The violent action, mass attack (is) not the end point of the ideology. These actors envision these purposeful political statements meant to awaken a broader white public urgency of their ideology or race war."
So what do we do?
We mourn the dead.  We pray. We read our Bible. We care for one another. We guide those new in the faith setting by example.  We talk with friends and family about faith's expectations of us.  We check our words because words matter. "And the Word became flesh and lived among us, and we have seen his glory, the glory as of a father's only son, full of grace and truth" (John 1:14). The Word, our word, is Jesus who gives clear instructions: "Love one another," no exceptions. Love means we see the worth in everyone, even those who are different, those with whom we disagree; love begets gratitude. On our last day we won't be judged by the size of our estate nor the fame achieved, but how we treated each other. The question asked of us will be: When I was hungry did you give me food, when sick visit me, when in prison come to me, when thirsty give me drink, when a stranger welcome me?
A promise is made when a child is baptized "to nurture the child in faith and prayer so that the child may learn to trust God, proclaim Christ through word and deed, care for others and the world God made and work for justice and peace." The responsibility is of the parents, sponsors and congregation.
The something we can do begins in our homes, around the dinner table, when each night we take account of our day and ask of ourselves, are we fulfilling baptismal promises to one another?  Do the words heard and spoken disparage a neighbor, or as Martin Luther instructs us, does what we say "put the most charitable construction on all our neighbor's action"?
Remember this: 1) The fictional character Tony Soprano is correct, "Once you are in this family, there's no getting out." And, 2) one of the earliest Biblical creeds is a confession that we are all immigrants, "A wandering Aramean was my father" (Deuteronomy 26:5).