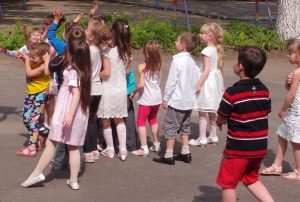 "Don't let anyone make fun of you, just because you are young. Set an example for other followers by what you say and do, as well as by your love, faith, and purity." 1 Timothy 4:12 – Contemporary English Version
Sunday school is a time to celebrate and learn more about God's love! Classes meet Sundays at 10:00 a.m. year round. Preschoolers hear stories about Jesus, pray, sing, and enjoy games and crafts. Children in kindergarten through sixth grade learn the Bible through workshops that include stories, games, art, skits, and computers.
What does LCM offer for you to help raise your kids in the Christian faith?
A place to meet and connect with other Christian kids and families
A time for deliberate and age appropriate faith formation
The lessons will teach the Bible stories
A place to support you . . . as a parent . . . in the fulfilling of your Baptismal vows
Christian peer groups for both kids and parents
A children's message at the 10:00 a.m. worship service
A Church nursery to support you and your family at the 10:00 a.m. service
Family Fun events
Summer Sunday School
Christmas Program
Please accept our invitation to include Sunday school at Lutheran Church of the Master as part of your family routine. You can download the registrations form, or feel free to call the church office (630-665-3384) if you have questions.
See you in Church!
Summer Sunday School!
Sunday School will continue to meet once a month via Zoom during June, July and August! For each meeting date the Zoom will be at Noon, 12pm!
Sunday, June 28th
Sunday, July 26th
Sunday August 23rd
We look forward to seeing you as we connect with each other, play games, hear a story or do a project! 
Zoom invitations will be sent out via a Sunday School email blast. Please contact the church office ([email protected] or 630-665-3384) if you'd like to be included and we do not have your email information/registration.
Sunday School Registration Form