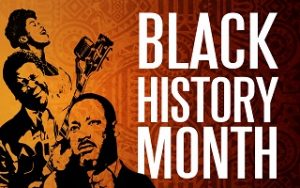 Four hundred years ago in July of 1619, writes Jill LePorte, twenty Africans arrived in Virginia. They were the first slaves in British America. The twenty were Kimbundu speakers from the kingdom of Ndongo (present day Angola) captured in raids ordered by their governor. They were marched to the coast where they boarded the Sao Jao Bautista, a Portuguese slave ship headed for New Spain. The ship was attacked at sea by an English privateer sailing the White Lion from New Netherlands. The twenty Africans were seized, brought to Virginia and sold. (These Truths, a History of the United States)
Like many white settlers who could not afford passage and became indentured servants, the twenty Africans also became indentured servants. But unlike the whites who chose to cross the Atlantic, the Africans came by force. By 1660, forty years after their arrival, their servitude had evolved from a small custom to legally binding slavery affecting only those arriving by force from Africa. Between the 1600s and the 1800s one million Europeans chose to come to British America. During that same period 2.5 million Africans came against their will. Africans died faster but as a population of migrants outnumbered Europeans 2.5 to one.
On January 1,1863, President Abraham Lincoln signed the Emancipation Proclamation freeing 3.5 to 4 million slaves. On December 6, 1865 the Thirteenth Amendment to the Constitution was ratified, ending legal slavery. Slavery had come to an end, but racism continued.
Black History month invites us to remember our past, particularly our ancestors who D. L. Chandler writes were "stripped of their humanity and who gave so much and got so little" arriving in a new country chained and caged in the bowels of transatlantic ships (Newsone).
Remembering is a religious imperative of our Christian faith. The Hebrew word for remember "zachor" is found 200 times in our Old Testament. Sunday morning we remember the night in which our Lord was betrayed as we share the bread and wine of Holy Communion. The Third Commandment instructs us to remember the Sabbath; we remember and tell the story of the exodus from Egypt and the Covenant God made with the freed slaves as they traveled the 40 years through the desert to their promised new home.
Our liturgical calendar links us to our past by remembering events that shape us. Remembering begins with Advent's anticipation of a Messiah. During the season of Christmas and Epiphany we remember the early life of Jesus. Lent prepares us for Holy Week as we remember Jesus' journey into Jerusalem, his last supper with the disciples, his arrest and death on a cross and his resurrection. The seasons of Easter and Pentecost are filled with stories remembering Jesus' life and ministry. The cycle of remembering continues year in and year out.
Deeds, actions and words remembered bind us together and give us a common identity. Some memories make us proud, some bring shame demanding correctives. Black face photos of the governor of Virginia from 35 years ago were a reminder to the governor of his "white privilege," a startling surprise to a governor who had enjoyed support from Virginia's African American voters and whose legislative accomplishments fought racism in his state.
Blackface was an ancient European theatrical device used to distinguish night from day, good from bad, and at one time had no African significance. When it came to America in the 1820s it was used by the Irish to equate themselves with African-Americans because both found themselves on the bottom rung of the social and economic ladder. Black face eventually came to signal white superiority over black people and after the Civil War became a cruel, ugly, hateful way to mock African Americans (John Strausbaugh Black Like Me). By the 1960s blackface had become an absolute taboo in American culture. Like the swastika and the n-word, it was linked to racist histories. In the 1980s blackface reemerged in reaction to the push for diversity in universities opening enrollment to people of color.
An infamous photo dominating the news from a 35 year old Medical school yearbook of a man in blackface and another in a KKK outfit and the reactions to it are a stark reminder that racism remains a dreadful sin we must address as a church and as a nation. Remembering is a must for Christians. We remember the sins of the past that have brought us to this day, we also remember the promise of the Holy Spirit sent on Pentecost giving us the courage and grace to remember and confess our sins, receive absolution, repent (turn around) and hear the assurance that with sins forgiven new life is offered.