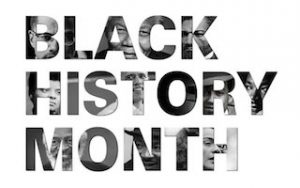 A 4-seat section of the lunch counter from the Greensboro, North Carolina Woolworth store is on display at the Smithsonian Museum in Washington D.C. On February 1, 1960, four North Carolina A&T State University African American students, David Richmond, Franklin McCain, Ezell Blair, Jr. and Joseph McNeal sat in that 4-seat section of the "Whites Only" lunch counter. The four were very anxious as they walked to the Woolworth store that Monday afternoon with a plan that unbeknownst to them, would launch a civil rights movement. The "Greensboro Four," as they came to be known, inspired a sit-in movement that spread to more than 55 cities in 13 states within three months.
Years later, speaking to Michelle Norris on NPR in 2010, one of the four, Franklin McCain, spoke about that day and told Ms. Norris that an older white woman sat at the lunch counter a few stools down from McCain and his friends.
"And if you think Greensboro, N.C.," McCain says, "1960, a little old white lady who eyes you with that suspicious look … she's not having very good thoughts about you nor what you're doing."
Eventually, McNeil continued, she finished her doughnut and coffee. "And she walked behind [me] and McNeal — and put her hands on [our] shoulders. She said in a very calm voice, 'Boys, I am so proud of you. I only regret that you didn't do this 10 years ago.'"
"What I learned from that little incident was … don't you ever, ever stereotype anybody in this life until you at least experience them and have the opportunity to talk to them. I'm even more cognizant of that today — situations like that — and I'm always open to people who speak differently, who look differently, and who come from different places," McCain said.
Last Sunday these words of St. Paul to the Corinthians were read in church, "For just as the body is one and has many members, and all the members of the body, though many, are one body, so it is with Christ. For in the one Spirit we were all baptized into one body—Jews or Greeks, slaves or free—and we were all made to drink of one Spirit. Indeed, the body does not consist of one member but of many" (1 Cor. 12:12-13).  St. Paul continues, ". . . there may be no dissension within the body, but the members may have the same care for one another. If one member suffers, all suffer together with it; if one member is honored, all rejoice together with it" (1 Cor. 12:25-26).
February is "Black History Month." St. Paul reminds us we are "one body," therefore, "Black History Month" is history for all of us. We are the manager posting and enforcing "Whites Only" policies; we are the four courageous African American college students demanding an end to injustice and we are the "older white woman" who put her hand on the shoulder of Joseph McNeal and Franklin McCain and said to all four, "I am so proud of you. I only regret that you didn't do this 10 years ago."
Race relations have improved since that Monday in February in 1960. But racism continues to infect our lives. We have much work ahead because as Malcolm X once said, "Racism is like a Cadillac, they bring out a new model every year."
The Psalmist calls on us to begin the work ahead by claiming his words as our words, "I know my transgressions, and my sin is ever before me…..Create in me a clean heart, O God, and put a new and right spirit within me."